Oadby observatory
This is just a little website with some useful information and tools that will help you use the telescope, along with the download's for the instructions :)
You can view my main website here.
Experimental
Plate Solving Tools. This is a handy web app I built myself to help find a target. Just enter in a SIMBAD reference, upload a photo and it will tell you the new coordinates! If you have any feedback about this tool/bugs you have please email me.
Useful stuff
When trying to find an object it can be useful to have some reference images for the target you are viewing. These are some links to sites/software that could be useful and are more targeted towards those who are using the CCD. All of the services below are free to use!
Swarthmore finding charts You can enter in a SIMBAD reference along with your desired FOV and it will produce a star chart.

Astrometry.net This is an excellent plate solver that I use personally at home and at the Observatory. It is also the plate solver that is running on this server for the Plate Solving Tools. You can upload an image and it will tell you exactly where you are pointing your telescope. Using the offset between where the mount thinks it is and where it actually is can be used to point to exactly where you need to be.

Stellarium Super useful for finding out the RA and DEC of your target as it can lookup SIMBAD references. It will also show you exactly where it will be in the sky. It's also open source! You can set up the telescope along with the CCD within Stellarium. This allows you to see exactly what you can see through the FOV.
Telescope specs
Aperture 508mm
Focal length 3454mm
CCD specs
36.2 x 24.1 arcmin FOV
1.08 arcsec/pixel @ 2x2 binning
4032 (H) by 2688 (V) pixels
9μm square pixels
Capable of arbitrary sub-framing
It is rotated ~318°
Note that the latitude and longitude is on the wall of the dome. This is useful to write down for use in software such as Stellarium.
Instructions
Normal instructions
Last updated 27th Feb 2023
Download
Enter the password to view the CCD instructions
These are the beeps the mount should make when:
Balance checked and is okay
Found home
Weather for today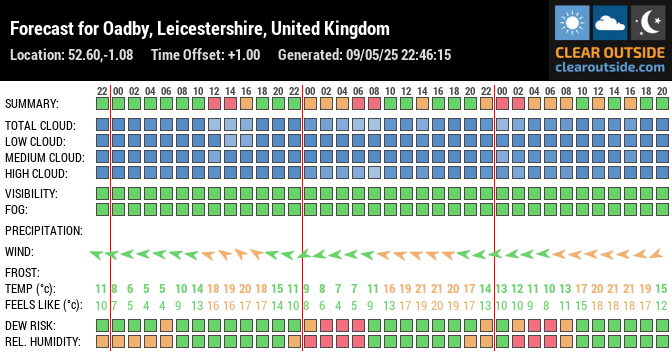 Anual darkness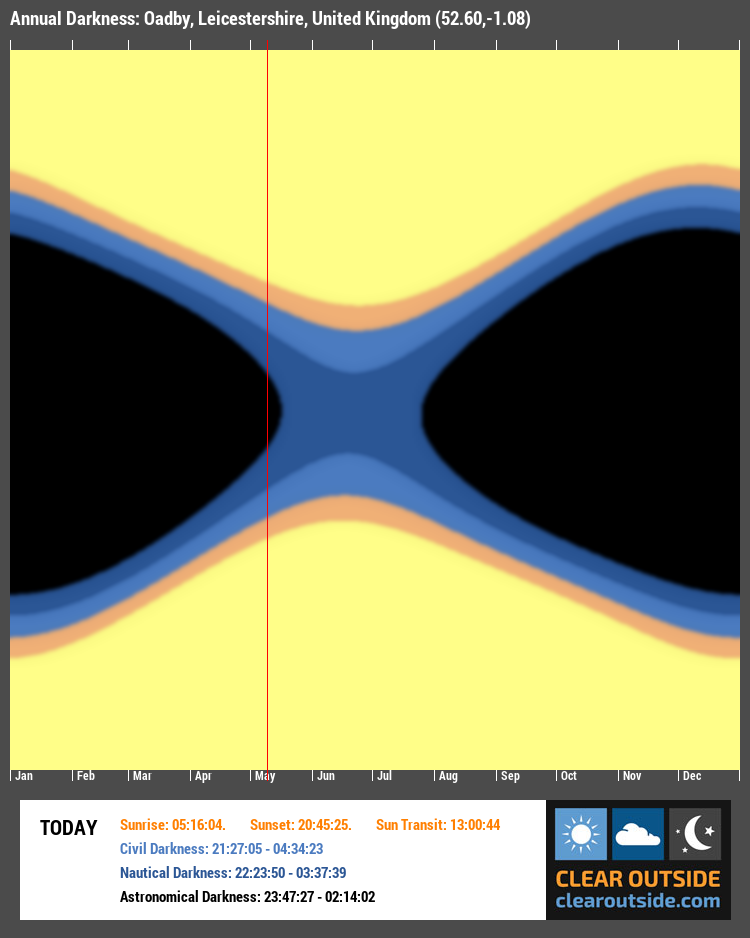 Weather data from clearoutside.com